Values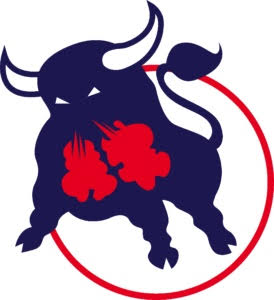 Doing Hockey Differently @ The Toros
Toro's desire is to build a different kind of AA hockey program – one that develops the Toros brand (which has been around since 1974) and one that is built on three solid values.
1. A clear development model
2. A voice of reason
3. Commitment to volunteerism
These values have been the cornerstone of Toros hockey since 1974. To learn more about Toros values, keep reading below.
1. Clear development model
Our development model is rooted in these primary concepts:
Players should be having fun and developing a love of the game for life at all levels of hockey
Players should not be playing beyond their current level of development. Being able to meaningfully participate whether, at House League, Select or AA is more important than advancing beyond their skill level in the pursuit of a dream.
Developing a strong discipline around practice planning. Provide players and teams with an environment to improve their skills, compete at their level, have an opportunity to improve and advance to a more competitive level.
Where possible we like to keep coaching staff and core players together for a number of years. Strong players with a desire to compete who develop as a group can develop into a much stronger sum of the parts than teams who are always rebuilding.
We have a grassroots approach to our development model because the more competitive levels of hockey are only as strong as the feeder systems that they are built on.
A strong select program needs a strong house league program.
A strong AA program needs a strong select program.
Toros has had very strong growth in the Tyke to Novice birth years in recent seasons. We view the continuation of this growth as being a key part to the success of House League, Select and AA level hockey.
With our grassroots development model, we intend to have a Toros AA bound coach identified and in place by the Novice birth year, and at least a core group of players who are AA ready for each Minor Atom year.
The Toros AA teams will be able to call up players from the Toros Select program as needed, just as our select program can provide call up opportunities for House League players as needed.
2. A voice of reason
Occasionally we see parents or coaches obsessed with plotting professional hockey career-bound paths for children as young as 4-5 years old.
On the other end of the spectrum, we often see teenagers at high levels of competition who stop playing hockey because they don't think they will realize their dreams of going to the big leagues and have otherwise lost the joy of the game along the way.
The reality is that approximately:
1-in-8,000 (0.16%) hockey players are drafted to the NHL
1-in-50,000 (0.02%) hockey players have a career in the NHL
We have always been and continue to be the biggest supporters of our players striving to develop and compete at their highest level (whatever level that is). We have seen many players in our organization advance and successfully compete in AA, AAA, Juniors, AHL and some even to the NHL.
However, we strive to bring a sense of perspective to it all, to keep the fun in the journey and see more kids continue to enjoy hockey into adulthood regardless of the Minor Hockey level they played.
Here are some of our big-picture principles:
At the root, our primary objective is to see players develop a lifelong love of the game
We want to see players enjoying the game into their 50's, 60's and beyond (whatever youth level they played)
In competitive advancement, we want to see players playing at THEIR right level and advance when THEY ARE READY
Sadly much of competitive youth hockey has become a business. Paid coaches, big budgets, birthday skates, player poaching, aggressive recruiting, and skating year-round has created an environment where many teams are hunting for players – even if those players are not ready, just to fill the roster and top up the team budget.
Toro Hockey prioritizes fit and family experience. Forming or being a part of a team that isn't competitive is not good for anyone. Having a weak player joins a team above their skill level in order to round out a bench (and budget) is not a good experience, and turns people off of the game. We will not field a AA team that we believe will not be competitive, and run the risk of turning kids and parents off just for the sake of fielding a team.
With a bottom-up development system that prioritizes House League, Select, and AA, we will have the right level of competitive hockey for 95% of the Hockey families out there.
Developing a culture of respect among parents, coaches and on-ice officials. There needs to be a balance between strong competition and also respect.
Developing transferable life skills such as teamwork, leadership, work ethic, and self-confidence.
Reminding parents and players to live for the moment. This is a perspective you won't hear from many hockey organizations, but if you talk to many a parent who's players have outgrown Minor Hockey . . . they will tell you they'd love to be back at the rink just being in the moment with their child playing and enjoying good quality hockey.
The years that a parent has to watch their son or daughter play hockey go by way too fast. Often parents are caught up in the frenzy and excitement of pursuing the "next level" for their child or jockeying for positions on different teams, ultimately wishing a few years later they could just go back and enjoy watching their kids playing, being competitive at their level and enjoying hockey.
As mentioned above, we encourage personal and team competitive development – but we like to bring a big picture voice of reason to say don't miss "today" along the way.
Many of these principles that we value are also those echoed in a number of articles that have made the rounds online such as these:
3. Commitment to Volunteerism
We will avoid the concept of paid Head Coaches, team staff or club executives. We are recruiting and developing capable coaches who are there for the love of the game and for their players, not for personal benefit. There are many very capable coaches who have played and coached at a very high level who are in it for the players and to give back to the game that they enjoyed and the community. Some of our teams do hire specialized outside skill coaches for their teams (goalie training, skating, shooting coaches) but team staff and club executives are all volunteers.
Team Fundraising and giving back to the community. We undertake to support league and team-centered fundraising efforts to keep the cost of a high-quality hockey program as affordable as possible through things like silent auctions, puck tosses and volunteering at community bingos. We also look to instill a sense of community citizenship among our players through "giving-back" fundraising programs to raise money and donations for great organizations like SickKids, Firefighters Toy Drive, and Food Banks